Get to Know the New Oracle EPM Cloud
What You'll Learn in This Webinar Replay
NEW FEATURES
Learn about the features included in Oracle EPM Standard Cloud as well as the features in the Oracle EPM Enterprise Cloud, such as Free Form Planning and Groovy scripting.
PRICING COMPARISON
Get the low down on the pricing differences between the Standard and Enterprise Cloud, as well as recommendations for what will work best for your organization.
MOVING TO THE CLOUD
Learn what it will take to move to one of the new versions of the Oracle EPM Cloud, and why now might be the perfect time o make that move.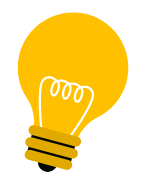 COMPANIES THAT TRUST US-ANALYTICS