OBIEE Data Storytelling & Integration
Monday-Tuesday, Nov. 14-15, 2016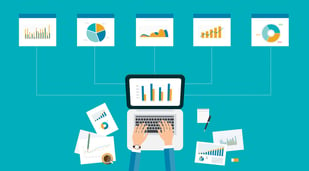 Join us virtually or live in Washington D.C. for a 2-day instructor-led course, focusing on how organizations can get more out of their data using OBIEE, and integrating OBIEE with Hyperion, Relational, and Big Data sources. In partnership with 123OLAP, the course is designed for OBIEE, Hyperion, and Big Data developers who will learn how to tell a story with the data they have.
With data getting lost among spreadsheets and unfocused dashboards, we want to help you uncover valuable insights and show you how to integrate OBIEE with multiple data sources (Hyperion financial data, Big Data Spark, Cassandra, Twitter, and R).
The cost is $1,800 per student. Fill out the form to start the registration process today!
US-Analytics is a full-service consulting firm specialized in Oracle Enterprise Performance Management and Business Analytics solutions.