Webinar Replay: PBCS vs Hyperion Planning
PART 1: USING THE SIMPLIFIED INTERFACE
How are things different between on-prem and the cloud? The biggest difficulty organizations have when moving to PBCS is figuring out the simplified interface vs workspace.
Whether you're looking to upgrade to Hyperion Planning 11.1.2.4 or move to PBCS - this is the webinar for you. The simplified interface is becoming the new norm. Planning 11.1.2.4 uses the simplified interface, and PBCS customers who purchased before August 2016 will be forced to switch in several months.
In this webinar, we'll focus on the differences between Hyperion Planning's workspace and the PBCS simplified interface.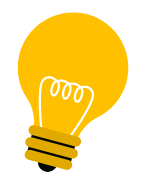 COMPANIES THAT TRUST US-ANALYTICS