5-Day Essbase Bootcamp (Discounted)
Monday-Friday, Dec. 12-16, 2016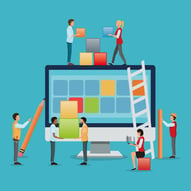 Join us virtually or live in San Francisco for a 5-day bootcamp, designed to empower students with the skills to develop and successfully deploy Essbase applications. In partnership with 123OLAP, this course includes hands on exercises and real world advice provided by seasoned Essbase consultants.
The course starts with the fundamentals of Essbase and walks students through the process of developing an application. Upon completition, students will be able to build a cube in both BSO and ASO, have an understanding of the architecture for both types of Essbase databases, and know how to write calculations for Block Storage and some basic MDX for ASO. Students will have a framework for automating loads of data and metadata, how to move it to production by implementing security, and automating using MaxL.
For more information, check out the agenda.
The cost is $2,800 per student (regularly $3,500). Fill out the form to start the registration process today!
US-Analytics is a full-service consulting firm specialized in Oracle Enterprise Performance Management and Business Analytics solutions.