HFM Assists With Merger of Fi­ve Companies for Growing Global Oil and Gas Field Equipment Manufacturer
Case Study: Forum Energy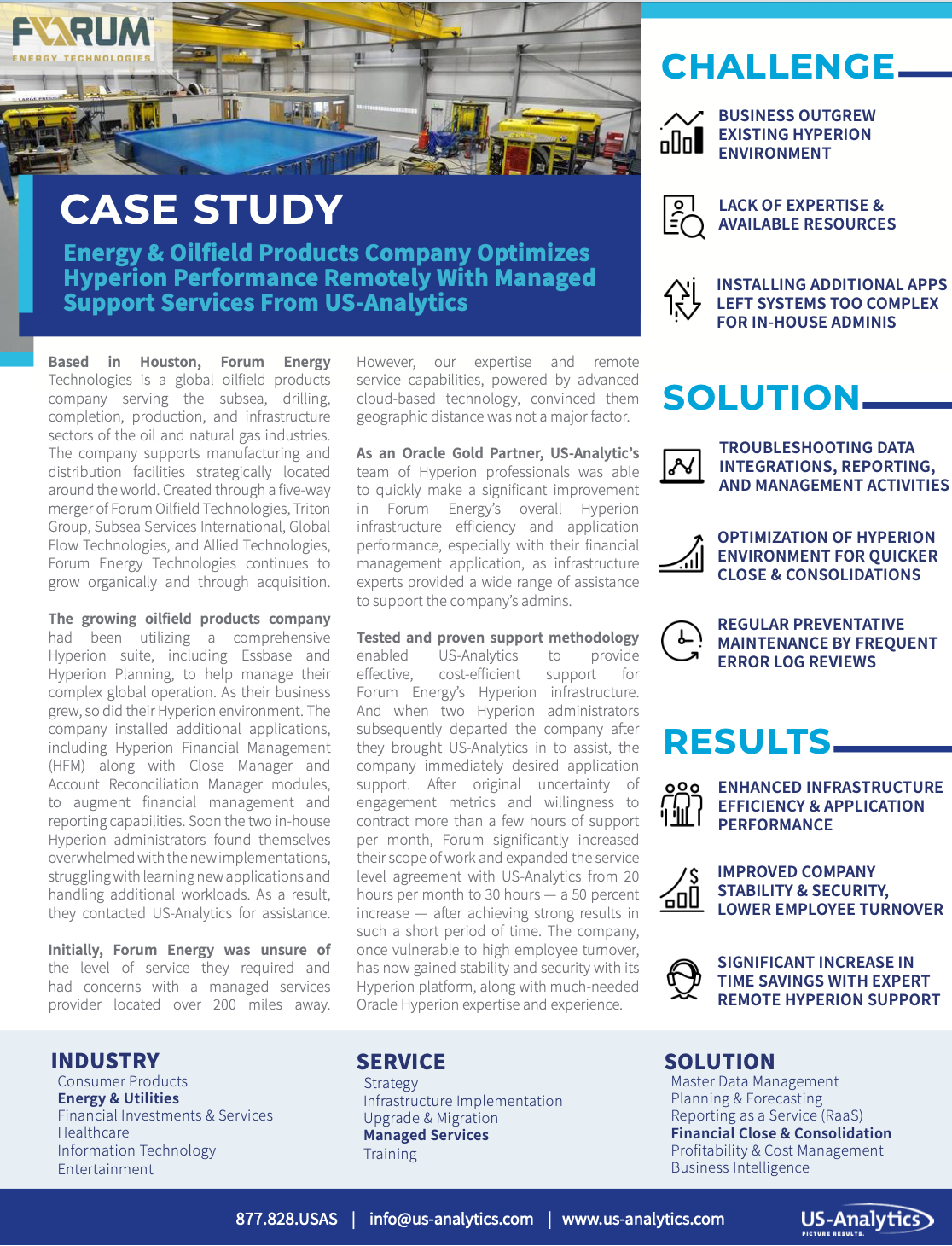 Learn how US-Analytics and Oracle Hyperion Financial Management helped a rapidly growing global oil and gas field equipment manufacturer drill through their numbers and bring the data into focus.

With the merger of fi­ve companies in the summer of 2010, Forum Energy Technologies (FET) was formed to become a leading global manufacturer for oil and natural gas drilling and control equipment. The company designs, makes and sells equipment for global customers, including drilling contractors, oilfi­eld service business, equipment rental companies, and assemblers of drilling and well servicing equipment. Operating 32 facilities in more than 16 countries…
US-Analytics is a full-service consulting firm focused on Oracle Enterprise Performance Management and Business Intelligence solutions.
Get your copy!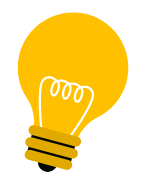 COMPANIES THAT TRUST US-ANALYTICS