Editable Template: Project Milestone Map
Visualize & Report Status of Major EPM Project Activities
If you're charged with sponsoring a project, a major part of your responsibility is managing status reports on the team's progress.
Executives need high-level summary information that encapsulates the main ideas. A good tool to facilitate this sort of conversation is a milestone map. This is a visual representation of the major project milestones laid out in a timeline with a snapshot of the status of each item.
Download this visualization tool in PowerPoint to illustrate major project activities quickly. In your executive status report, consider including a milestone map, major risks and issues, key decisions, and budget versus actual.
Download the template!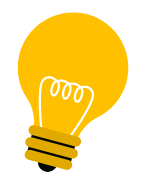 COMPANIES THAT TRUST US-ANALYTICS