EPM Vendor Selection
EPM Software Selection Assessment and Roadmap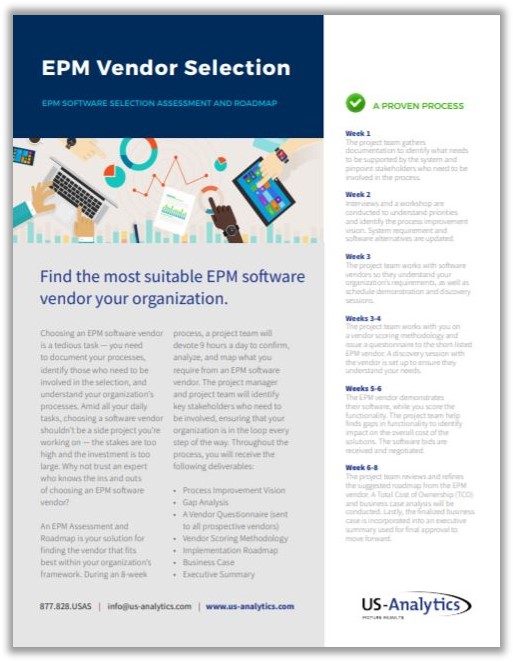 Choosing an EPM software vendor is not a task that should be taken lightly. Implementing an EPM solution will help improve and speed up your processes, but you want to make sure your find the right solution for your organization.
Our EPM Vendor Selection offering takes stock of your entire team and processes. This offering includes...
• Process Improvement Vision
• Vendor Scoring Methodology
• Implementation Roadmap
• Executive Summary
• And more!
US-Analytics' process and advisory services utilize a proven methodology — VRM: Visualization, Readiness, Mobilization. This process allows organizations to fully understand their challenges and determine the best plan of action, with an expert EPM/BI partner by their side.
Get your copy!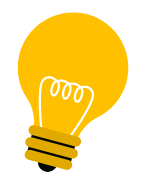 COMPANIES THAT TRUST US-ANALYTICS