Company Accelerates Strategic Planning to Weather Energy Market Downturn
Case Study: Leading E&P Company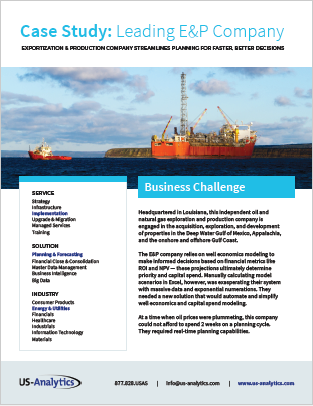 Headquartered in Louisiana, this independent oil and natural gas exploration and production company is engaged in the acquisition, exploration, and development of properties in the Deep Water Gulf of Mexico, Appalachia, and the onshore and offshore Gulf Coast.
The Challenge: At a time when oil prices were plummeting, this company could not afford to spend 2 weeks on a planning cycle. They required real-time planning capabilities.
Results Achieved: While oil prices were falling more than 30 percent in a matter of months, our client could leverage multiple scenarios to optimize their capital allocations and maximize revenue — giving them a critical advantage to weather the downturn.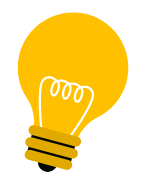 COMPANIES THAT TRUST US-ANALYTICS