Should I Use Canned Reports or Ad-hoc Analysis?
A Tool for Knowing Which Report to Use & When

Occasionally, the lines get blurred when you're deciding what type of report to use — canned reports or ad-hoc analysis? With this flow chart, you can quickly see which option is best for your specific situation.
Download this flow chart so you can...
Understand the differences between canned reports and ad-hoc analysis

Know which questions to ask yourself when deciding which reports to use

Always have it handy to assist with your reporting needs
Get Your Complimentary Copy!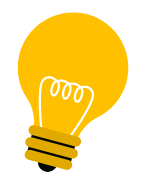 COMPANIES THAT TRUST US-ANALYTICS