Manufacturer Stewart & Stevenson Get Seamless Hyperion Support After Admin Leaves
Case Study: Stewart & Stevenson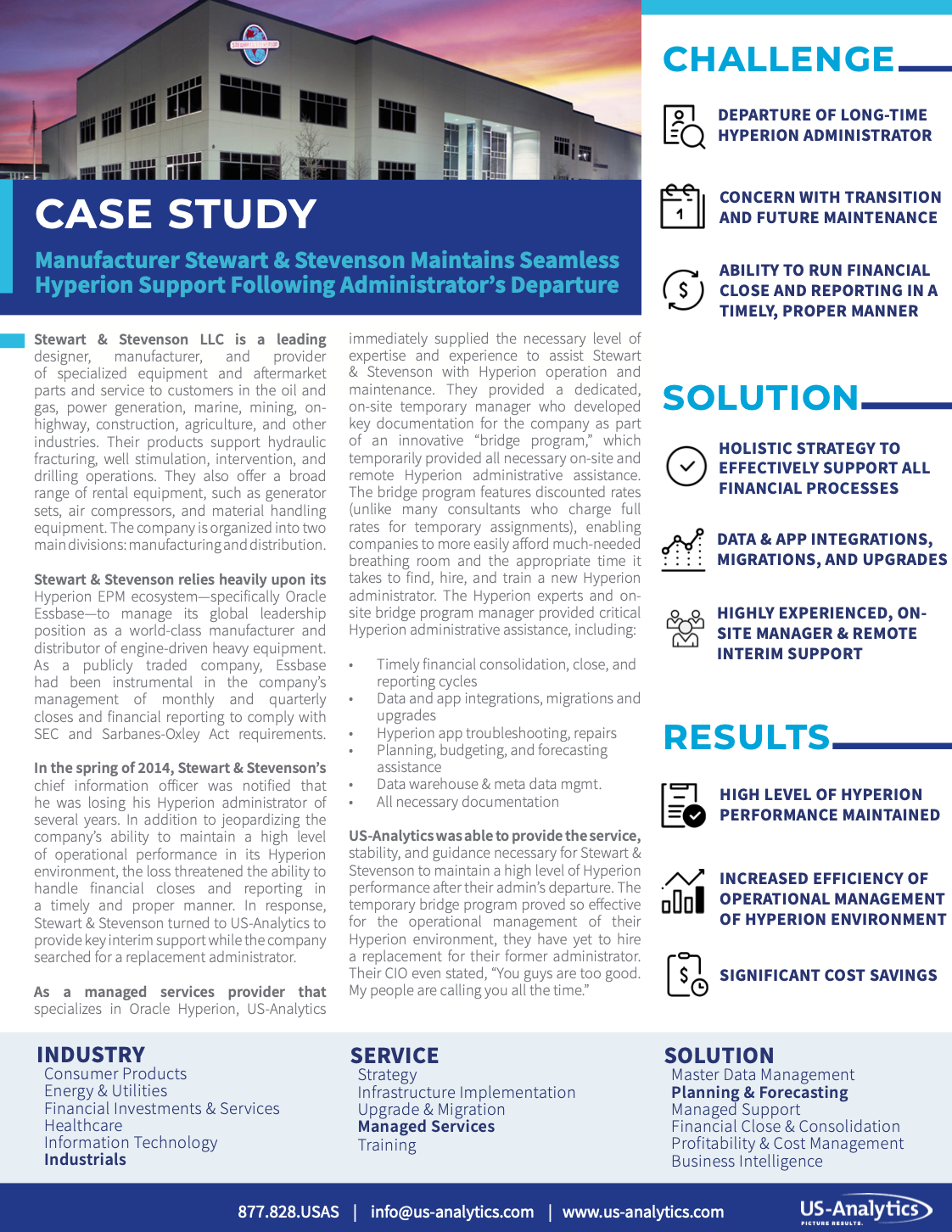 Stewart & Stevenson LLC is a leading designer, manufacturer, and provider of specialized equipment and aftermarket parts and service to customers in the oil and gas, power generation, marine, mining, on-highway, construction, agriculture, and other industries.
The Challenge: In late 2014, Stewart & Stevenson lost their Hyperion administrator of several years. In addition to jeopardizing the company's ability to maintain a high level of operational performance in its Hyperion environment, this loss also put at risk its ability to handle financial closes and reporting in a timely and proper manner.
Results Achieved: Using US-Analytics' Bridge Program, a dedicated, on-site temporary manager developed key documentation for the company to maintain all necessary Hyperion support after their administrator's departure. The results were so good that Stewart & Stevenson has yet to hire a full-time replacement.
Fill out the form on the right to see the full details on how Stewart & Stevenson leveraged US-Analytics' Bridge Program.
Download the Case Study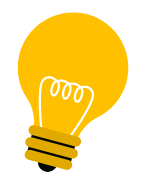 COMPANIES THAT TRUST US-ANALYTICS