Manufacturer Cuts Costs While Improving Hyperion Performance
Case Study: Williamson-Dickie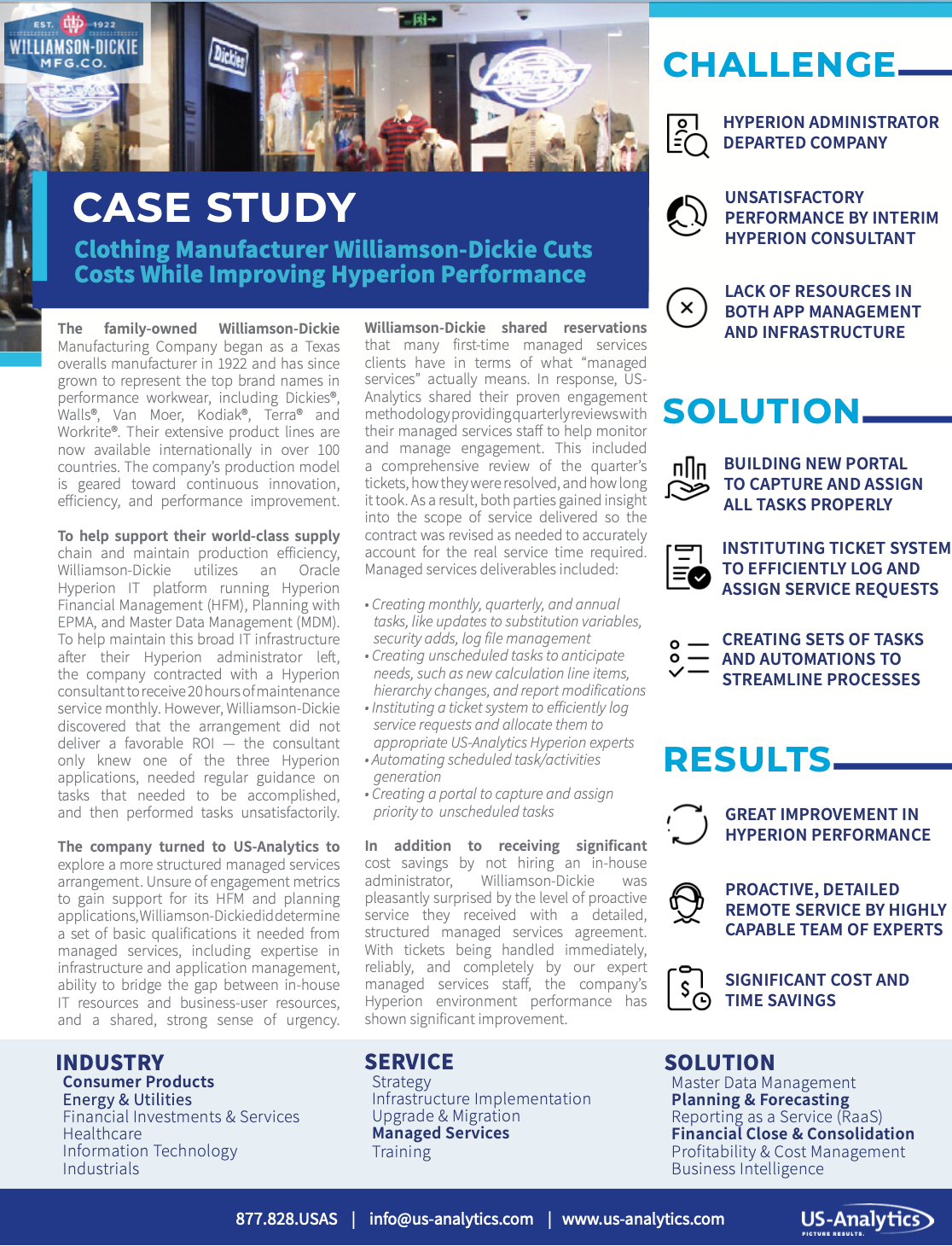 Family-owned Williamson-Dickie Manufacturing Company was founded in 1922 and has since grown to represent the top brand names in performance workwear, including Dickies®, Walls®, Van Moer, Kodiak®, Terra® and Workrite®.
Here's what happened:
The Challenge: While running a broad IT infrastructure including Hyperion Financial Management (HFM), Planning with EPMA, and Master Data Management (MDM), their Hyperion admin left and the replacement had limited Hyperion applications experience. The company needed a stable services agreement but remained unsure of the engagement metrics to support its HFM and Planning applications.
Results Achieved: US-Analytics employed our proven methodology, including comprehensive quarterly reviews to monitor and manage the engagement. This process allows Williamson-Dickie's Hyperion environment to operate flawlessly while realizing a significant cost savings by not hiring an in-house admin.
Fill out the form on the right to see how Williamson-Dickie cut costs and improved performance.
Get Your Copy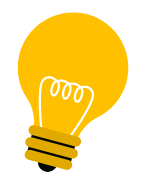 COMPANIES THAT TRUST US-ANALYTICS