Natural Gas Company Revamps Account Reconciliation Process
Case Study: Spectra Energy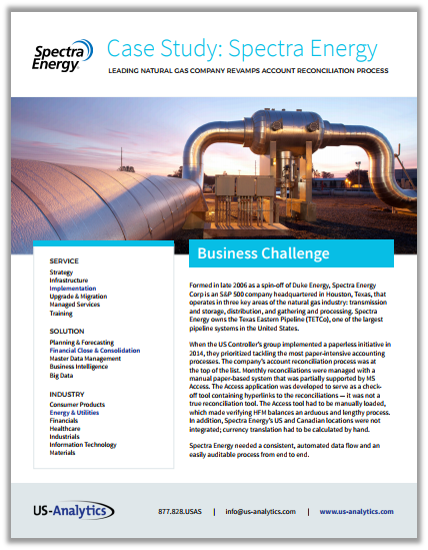 Spectra Energy needed a consistent, automated data flow and an easily auditable process from end to end. Monthly reconciliations were managed with a manual paper-based system that was partially supported by MS access. Read the case study to find out how Spectra...
Got real-time visibility into the reconciliation process
Streamlined and optimized performance by automating certain reconciliation tasks and risk-based cycles
Improved efficiency with flexible auto reconciliation routines
US-Analytics is a full-service consulting firm focused on Oracle Enterprise Performance Management and Business Intelligence solutions.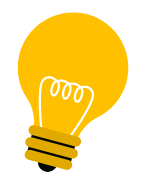 COMPANIES THAT TRUST US-ANALYTICS