Hyperion Smart View vs. Essbase Add-In for Excel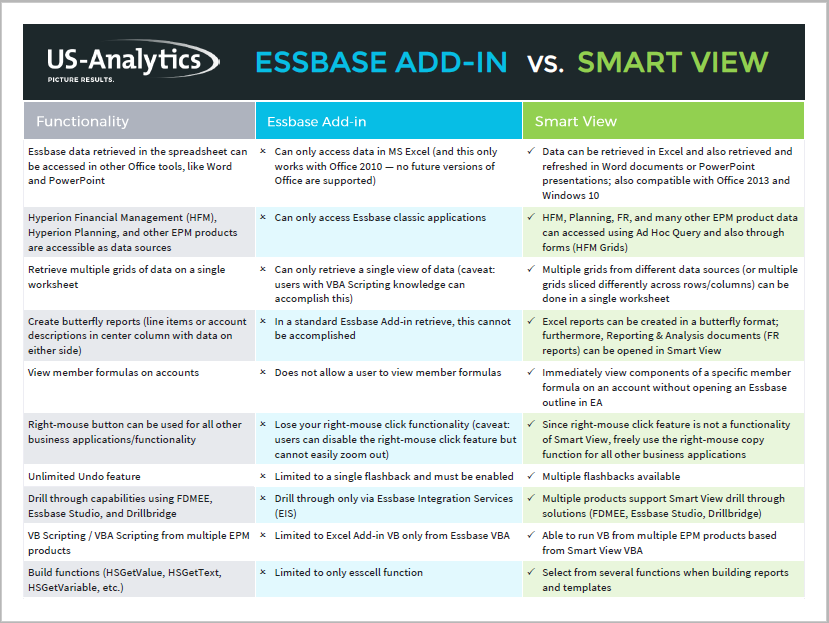 When Oracle discontinued the Essbase Spreadsheet Add-in after the 11.1.2.2 version of Essbase, they added several new features to Smart View to make the transition beneficial for users. Essbase Excel Add-in users will find that Smart View offers far superior functionality to view, import, and share your data.
Wondering what to expect? Download the comparison chart to see how Smart View and the Essbase Add-In stack up in functionality, such as:

Retrieving multiple grids of data on a single worksheet

Viewing member formulas on accounts

Unlimited Undo feature

Drill through capabilities

And more!
See the side-by-side comparison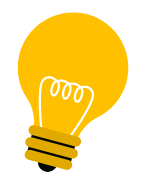 COMPANIES THAT TRUST US-ANALYTICS