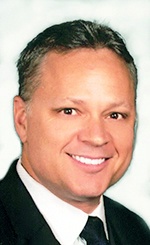 Scott Preszler, Chief Executive Officer
Scott Preszler is the co-founder and CEO of US-Analytics, an EPM and BI services and software company. Since 1999, US-Analytics has partnered with close to 1,000 enterprise corporations. US-Analytics tailors solutions for companies looking to leverage their data systems to provide clearer business insight and Picture Results™.
During Mr. Preszler's tenure, US-Analytics has gone through substantial growth and was even recognized as an INC. 5000 fastest growing company in 2013-14. In 2014, with his partners, Mr. Preszler created two additional big data companies, US-Geomarket and US-Amplify. These companies were spun out of US-Analytics, allowing extreme focus on their unique brand, technology, and client segments. Hiring a President or GM to each company has allowed Mr. Preszler to focus on the overall vision and brand as well as financial and delivery objectives.
Mr. Preszler has a deep passion for technology, entrepreneurism, and mentoring. During his college years, Mr. Preszler focused on improving system processes with technology. He had the pleasure of studying aerospace, industrial, ergonomics, and process engineering at both UT Austin and Texas Tech University. Mr. Preszler holds BS and MS degrees in industrial engineering.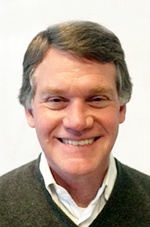 Wayne Conrad, President
Wayne Conrad manages business development efforts for US-Analytics, including prospect identification, sales process management, branding, messaging, marketplace awareness, account management, and partner relations. He has more than 20 years of experience in business development, sales, sales support, marketing, and partner development within the analytical software and consulting services industries. Mr. Conrad has managed and sold various OLAP, data warehousing, and business intelligence solutions for budgeting and forecasting, strategic planning, executive dashboards, and performance measurement.
Mr. Conrad has extensive experience scoping out projects, developing value propositions, and leading projects through successful design, customization, and deliverable processes. His expertise crosses various industries, including technology, energy, retail, healthcare, transportation, and manufacturing. Prior to joining US-Analytics, he worked with several software and services firms serving the corporate performance management market, including Arbor Software, Metaphor, Comshare, FRx Software, and ThinkFast Consulting. Utilizing solution selling principles, Mr. Conrad led mixed account teams through complex sales cycles to close large performance management solutions. Before moving into sales, he held consulting positions in Comshare's services organization.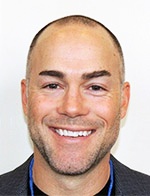 Chris Runyan, VP of Resource Management & Delivery
Chris Runyan manages recruiting efforts for US-Analytics' consulting practices, internal staff, and customers who turn to US-Analytics for executive placement needs. He has more than 15 years of experience in executive recruitment and business development with a focus on professional services and executive placement.
Prior to joining US-Analytics, Chris worked for several professional services firms serving the SAP, ERP, and BI market, including Technium Consulting, Alliance Consulting Group, and Titan Consulting. His roles included Vice President of Delivery, Director of Recruitment, and Practice Director. Before entering the technology market in the mid-1990s, Chris was an executive recruiter in healthcare.