Analytics
Discover the useful, actionable information in your data.
As companies expand, each department from finance to HR to IT experiences growing pains associated with the onslaught of new data. Delivering insightful information typically means pulling data from multiple systems and customizing reports for business users — a time-consuming and error-prone process. Oracle Analytics gives your raw data the structure and flexibility it needs to become timely and actionable, with ongoing proactive processes and simplified automated reporting.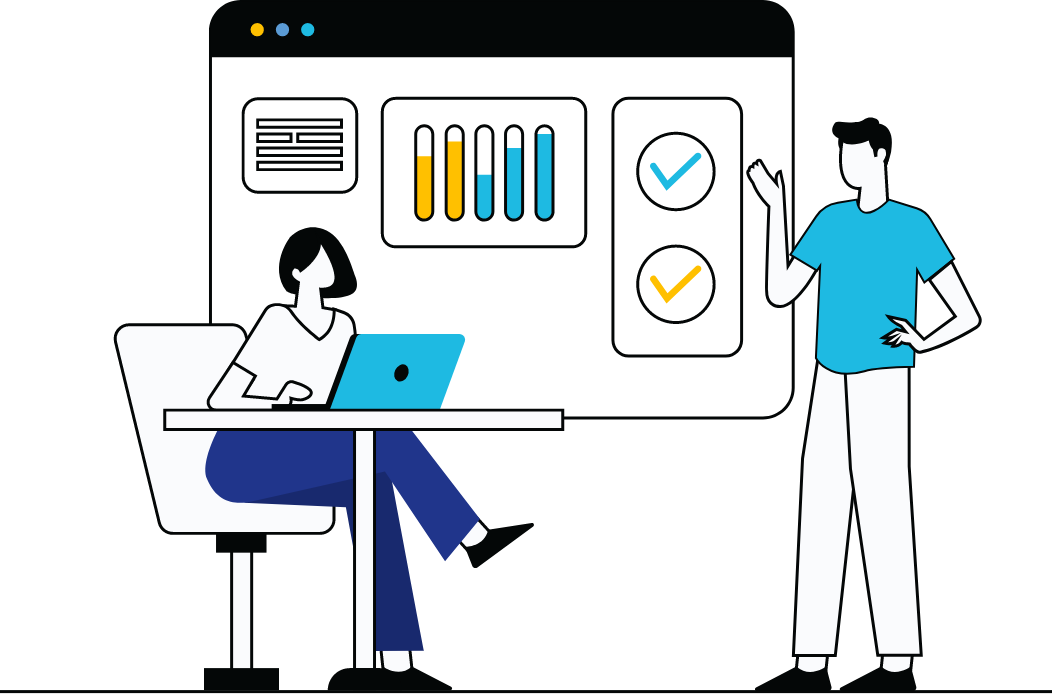 How We Help
With an analytics framework implemented by US-Analytics, customers can directly validate the ROI against the costs associated with their current processes. Decision-makers can quickly spot past trends, answer critical business questions, and make adjustments for future success.
Improve visibility into the factors that drive revenues, costs, and shareholder value.
Better understand your workforce - hire-to-retire process efficency and turnover factors.
Increase chance of winning by better allocating resources to opportunities and understanding competition.
Identify opportunities to enhance profitability with visibility into spend patterns and supplier performance.
Measure return on programs to optimize marketing spend and discover customer trends and needs.
Understand CSR performance to improve effectiveness, training, and retention.
Assess inventory levers, predict product fulfillment needs, and identify potential backlog issues.
Oracle Analytics Server (OAS)

Oracle Analytics for Applications (OAX)

Oracle Business Intelligence Enterprise Edition (OBIEE)
Oracle Business Intelligence Applications (OBIA)
Oracle Business Intelligence Cloud Service (BICS)
Oracle Business Intelligence Publisher
Oracle Exalytics In-Memory Machine

Data Visualization Desktop

Mobile Analytics
Ask An Expert
Need to plan or budget a new EPM or Analytics project?
Been given the mandate to solve your EPM or Analytics challenge but don't know where to start?
Are you interested in a quick quote on what it would cost to remotely support these systems both technically or functionally with a talented and tenured team?
How about a competitive quote, or specialized training need?