While information technology is synonymous with change, it seems change never happened so quickly. Over the last few years, cloud computing and mobility have become widespread, while social networks and analytics have penetrated all corners of the enterprise.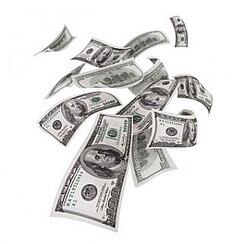 The explosion of data will remain among the biggest concerns for the IT industry as the Big Data begins to become more prominent. The exabytes requiring management and analysis will be a factor in planning discussions, and petabytes will become the new standard for data centers. Much attention will focus on secondary data generated from copies and backups, and obsolete data that are not needed immediately, and whose retention and maintenance consume a significant portion of the IT budget.
There's also the infiltration of mobile devices to consider. Employees will have multiple smart devices that will be used to create and access the necessary data, which will increase productivity of companies for sure. But this style of work will also create new headaches for the IT department in terms of storage and management requirements. The total cost of ownership for data storage will go through yet another change, since the lower capital and operating costs will pose greater importance.
Prediction for 2013
Gartner forecasts global spending on information technology (IT) will increase by 4.2% to reach $3.74 trillion in 2013. The global enterprise software sector is projected to reach $296 billion this year, expanding 6.4 percent from last year.
The strongest growth categories for 2013 will be devices and enterprise software. Worldwide enterprise software spending is forecast to total $296 billion in 2013, a 6.4 percent increase from 2012. This segment will be driven by key markets such as security, storage management and customer relationship management and other information management initiatives, including enterprise content management, data integration tools, and data quality tools.
New possibilities in 2013
According to MarketsandMarkets, the big data analytic industry is positioned to expand at a compound annual growth rate of more than 54 percent through 2017.
Converged infrastructure will play a bigger role in bringing compute, storage, and networking components to create a unified IT system that is manageable and easier to scale. According to the Wikibon analyst group, the converged infrastructure market will reach a $402 billion total available market (TAM) by 2017.
The new era of Software-led Infrastructure
The possibility of seeing solutions that combine hardware and software to meet the needs of this evolving market is emerging that will result in operational and application changes.
Research also shows that software-led infrastructures are leveraging the latest SSD technology to bring large enough savings in database licensing. Traditional database technologies are evolving to perform specific data management tasks, such as large-scale transactions, which are providing increased control of system performance and improved operational flexibility.
What about data science skills?
Large data sets and the growing need to manage them have created a new job in the market — that of the "data scientist," a role dedicated to making sense of all this information. It's already provoking increased growth in the global economy, and will create many new job opportunities.
According to an IBM, tomorrow's data scientists may be today's current employees–an application developer or a database administrator, someone who possess mathematics, statistical, and computer science skills, or someone simply partaking in a series of exercises/classes to better understand the various business departments, from marketing to procurement. Regardless of industry, the data scientist role will continue to evolve, playing a crucial role in helping to align the CMO and the CIO.
Which industries will apply Big Data in 2013?
In medicine, the IT sector has to solve a tight bunch of problems related to confidentiality and data protection, as well as the expansion and upgrading of infrastructure. The introduction of mobile technology, cloud computing, virtualization, and clinical analytics tools, along with Big Data, have transformed the widespread use of technology in the healthcare industry.
Both structured and unstructured data presents new opportunities for buyers, providers, researchers and consumers as a means for better understanding Big Data. The institutions that use health IT are beginning to use advanced analytics to study the health of the population, which is increasingly important in the transition to the co-operative sector, responsible for the application of medical Services.
IT means business
We are at a stage where you cannot separate the business strategy from technology strategy. Indeed, the business units are increasingly deploying their own systems, and mobile applications, and IT departments have a thorough knowledge of how these systems and integrate them into the overall structure.
Strategies will evolve to the point of more specialized analytics technologies, and the appliance approach for specialized analytics workloads will emerge as the preferred strategy. It also means that strong reconciliation of not just IT but other departments, such as marketing, sales and customer support, will enhance the system by combining advanced analytics and Big Data.