According to a recent article in Forbes, the drastic decline in enterprise IT spending has been horrible for companies that rely on corporate investments to grow revenues. However, that will not be the case in 2013. With industry experts projecting a strong rebound in enterprise spending as companies look to migrate their networks further into the cloud, here are a few companies that stand to benefit from this shift.
Stock to Buy Now: Oracle, Price Target - $40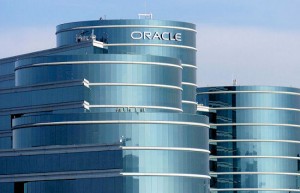 With another solid quarter in the books for NetApp, Oracle is still finding it hard to dispel market concerns about its ability to fend off increased competition from the likes of Salesforce.com and Microsoft. Aside from being a dominant tech power that is positioned for sustained growth, Oracle consistently demonstrates that it is able to grow where rivals can't.
For the period ending November 30th, Oracle reported net income of $2.6 billion, or 53 cents per share – representing an 18% increase year-over-year. The company said excluding charges related to acquisitions and other costs, earnings would have arrived at 64 cents per share – enough to beat analysts' estimates of 61 cents per share.
The company reported a 3% increase in revenue reaching $9.1 billion – exceeding Street estimates by $900 million. Software licenses and subscriptions business performed exceptionally well – soaring 17% year-over-year. This was good enough to exceed management's most bullish projections three months ago.

This is certainly an encouraging sign for investors since roughly a quarter of Oracle's revenue comes from a stream of new licenses and subscriptions. What's more, the Street continues to take for granted Oracle's strong cash position, deep market penetration and innovative strategies.
As it stands, there is no other name that ties in all of the cloud benefits and data analytics together as Oracle. At $32 per share, the stock still presents excellent value as it has a chance to reach $40 during the course of the next 6 – 12 months.