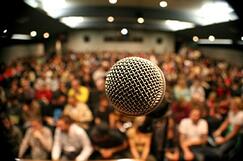 Held annually for Oracle developers and architects, ODTUG Kaleidoscope offers the finest in-depth technical sessions and hands-on training around Hyperion applications and infrastructure, Essbase, Oracle Business Intelligence (OBIEE) and BPM.
"The smartest people on the planet working in the Oracle stack know that Kscope is the best conference to attend… If you want to get better at what you do, or help others get better at what they do, Kscope14 is the place for you."
Essbase for the HFM Crowd
Keith Berry, US-Analytics
When: Jun 24, 2014, Session 8, 2:00 pm – 3:00 pm
Topic: Financial Close – Subtopic: Other Financial Close
This is a practical HFM/Essbase session intended to educate HFM users about Essbase. It will be less conceptual than the Comparative Anatomy session done two years ago. This session will have a deeper discussion of individual features and specific design options. For instance, I will cover how HFM handles YTD reporting vs. multiple options in Essbase.
Lifecycle Management for HFM
Pete Puskas, US-Analytics
When: Jun 25, 2014, Session 12, 9:45 am – 10:45 am
Topic: Financial Close – Subtopic: HFM
This is an overview of LCM specifically for HFM developers/administrators. We will explain LCM, how it works, and where it fits in relative to the other tools available, such as the Database Copy Utility.
FDM Classic Migrating to FDMEE
Terry Ledet, US-Analytics
When: Jun 23, 2014, Session 3, 2:30 pm – 3:30 pm
Topic: EPM Foundations & Data Management – Subtopic: FDM/FDMEE/ERPi
In the spring of 2013, Oracle announced that the terminal release of FDM/ERPi "FDM Classic" would be release 11.1.2.3 and the replacement product would be FDM Enterprise Edition, which combines functionality from FDM/ERPi. This session will present lessons learned when migrating from FDM/ERPi 11.1.2.2.300 to FDMEE 11.1.2.3.100.
Analytics for Financial Reporting
Terry Ledet, US-Analytics
When: Jun 25, 2014, Session 13, 11:15 am – 12:15 pm
Topic: EPM/BI Reporting – Subtopic: No Subtopic
Typically a company will have tens to hundreds of Financial Reporting reports. Unfortunately, Oracle has not provided a solution to report on the usage of FR, with the exception of FR logs. This session will demonstrate how the FR logs can be parsed to report the key metrics of who, what, when, how long, and POV.
Running with Scissors and Other Things You Shouldn't Do With Hyperion Planning
Brian Marshall, US-Analytics
When: Jun 25, 2014, Session 15, 3:15 pm – 4:15 pm
Topic: Planning – Subtopic: No Subtopic
Hyperion Planning provides an excellent platform for deploying enterprise-scale budgeting and forecasting solutions. But there are some basic functions that Planning simply cannot accommodate out of the box. Learn how to delete years from the past, remove dimensions you no longer use or need, and report on secured objects and who is doing what on your applications. This session will also provide a primer to the Planning Repository and a variety of queries for attendees to take home and void their warranties.
Essbase Can't Handle That! Or Can It? A Guide to Large-Scale Essbase Implementations with ASO
Brian Marshall, US-Analytics
When: Jun 23, 2014, Session 2, 1:15 pm – 2:15 pm
Topic: Essbase – Subtopic: Optimization
So your users want to see all of their data - at the customer level. They also want to see it at the product SKU level. They also want to see it by store. They would also like the kitchen sink. Attend this session so you can give them the kitchen sink and everything else. Drawing from experience with real clients, learn some simple tricks and some advanced techniques to maximize your ASO database performance. Whether you have millions of members or billions of rows of data, this session is just what you need to get the most out of your large-scale ASO cubes. This session will offer cache settings, load rule tweaks, slices of data, and much more.
Workforce Planning: Can We Use It Out of the Box?
Karen Sobyak, US-Analytics
Co-presenter(s): Valaine Grandison, US-Analytics
When: Jun 23, 2014, Session 4, 3:45 pm – 4:45 pm
Topic: Planning – Subtopic: Workforce Planning
If you are just getting started with Workforce Planning or you're re-evaluating your existing implementation, this is the session for you. The presentation will offer real-world experiences and best practices for a successful implementation.