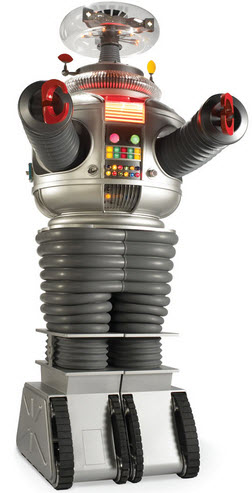 Oracle Hyperion is a sophisticated suite of enterprise performance management (EPM) tools that has expanded over time to include several modules purchased from other companies that were created using different architectures. The result is a complex system that interacts through application programming interfaces (APIs), creating a number of places where trouble can pop up.
A good Hyperion managed services provider begins a client relationship by implementing a thorough onboarding process. This is designed to provide an in-depth review of both infrastructure and application functionality to identify any quirks or potential problems in the system that should be prioritized for service. An experienced Hyperion managed services provider will utilize a thorough checklist to ensure nothing is missed in the process, such as the one we use at US-Analytics, shown here in part: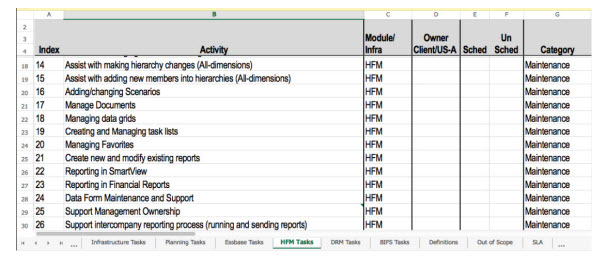 Equally important are periodic system health checks that a good managed services provider will conduct to review and analyze overall system health and functionality. A regular system health check-up will help uncover potential issues, including those that might be lurking beneath the surface, unnoticed during daily activities. An experienced Hyperion expert will pick them out by carefully reviewing logs performed during the period of time covered by the check-up.
As with any large-scale platform, starting and stopping a complex environment such as Oracle Hyperion provides opportunities for things to go wrong, especially during patches, upgrades, and even routine maintenance. That's why it's important for a Hyperion managed services provider to have a tested, reliable, and thorough change management procedure. Close adherence to a tested process for implementing changes to infrastructure and applications ensures proper integration of all system components with minimal effort and risk (especially important in an environment as complex as Hyperion). At US-Analytics, we've developed a comprehensive change management matrix (shown below) to ensure that all hardware and software changes to the client's Hyperion environment are properly integrated and tested before going live.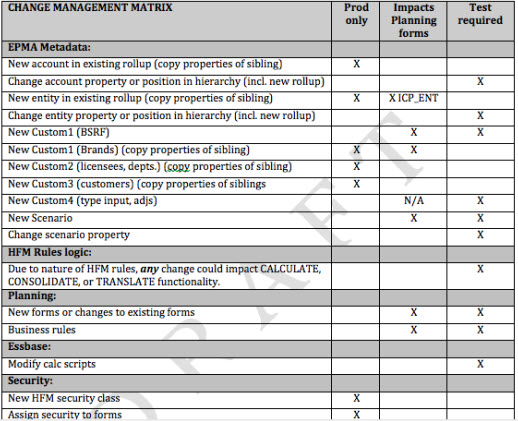 Identifying issues: Knowledge is key.
Having an in-depth knowledge of Hyperion is crucial for knowing where to look for issues and potential trouble. An experienced Hyperion expert will tell you that most issues reveal themselves in the logs. Many administrators can be overwhelmed by the number and variety of logs generated by Hyperion, but it's important to find and document all logs for all Hyperion products being used. If issues are, in fact, uncovered through a periodic health check-up and log analysis, a qualified Hyperion managed services provider will have a database established where they'll keep track of all issues and their resolutions to help prevent reoccurrences in the future.