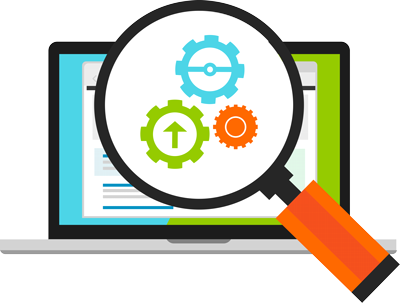 In 11.1.2.4 patch set 4 update 200, several new features and enhancements make Oracle Financial Close Management faster, more powerful, and easier for both users and administrators.
The first application of its kind, FCM helps businesses manage all financial close cycle tasks, including ledger and sub-ledger close, data loading and mapping, financial consolidation, account reconciliation, tax/treasury, and internal and external reporting processes — any task associated with the extended financial close. FCM includes two modules, Oracle Account Reconciliation Manager (ARM) and Close Manager.
The following are highlights of the 200 update:

Oracle SOA Server Removal
The SOA Server was leveraged for workflow and background task processing, but over time it has proven to be challenging to configure and maintain for large-scale corporate implementations, particularly those employing clustering. With update 200, Account Reconciliation Manager and Close Manager have replaced the SOA Server with an internal workflow and background task processing engine that is fully integrated into the applications, has enhanced stability and reliability, and requires no separate configuration. The server processing and memory requirements are also improved by the modification. Close Manager requires the SOA Server only to integrate with other applications — for system automation tasks and event monitoring tasks, for instance.


Reopening Reconciliations
Once a reconciliation has passed a user's workflow assignment level via submission or approval, that user has the ability to move the reconciliation back in the workflow order to a level they specify. For example, a preparer may discover that they have more transactions to record or supplemental documentation to append and rather than requesting a rejection to have access to the reconciliation again, they can reopen it for further work. This feature can be turned on or off by administrators.


Saved Views
For convenience, users typically open a large number of reconciliation list tabs or profile list tabs in order to keep a number of different filter configuration and column selection combinations available to facilitate their work. However, the tabs cannot be named and there is a fixed maximum of tabs supportable by the interface. The Saved Views feature solves this problem by allowing users to create named configurations of filtering and column selections that are easily recallable. Administrators can also preconfigure saved views that are then available to users, which is helpful to new users entering the application; this is similar to the feature of saving a default reconciliation list view, but with much more flexibility.


New Workflow Rules: Prevent Rejection and Send Email
The set of conditional workflow rules has been expanded to include a prevent rejection rule and a send email rule. The prevent rejection rule can be used, for instance, to require an approver to provide supplemental information about the reasons for rejection or to update specific attributes of the reconciliation prior to rejection.
The send email rule will issue a custom notification to any or all approvers as soon as a specified criterion is met. Additional recipients may be included as well; for example, a regional manager could be notified when a reconciliation has been rejected more than a specified number of times, or if a reconciliation's age has met a certain threshold, or if a reconciliation has been tagged for external review by a power user or administrator. This rule is a useful tool for monitoring the state of the reconciliation process both up the workflow chain and across an organization.


Rerunning Rules
The administrator's dashboard has been given the capability of re-executing rules at arbitrary times during a period. For instance, an administrator can make a bulk change to a group of reconciliations via the actions panel, rerun the set attribute rules to reevaluate with the changed data and conditionally update other properties, and then re-execute the auto-submission rule or auto-approve rule.


Import Premapped Balances and Import Premapped Transactions
These capabilities allow simple flat-file population of account balances and reconciliation transactions without the use of FDMEE. Transactions can be imported for any number of different reconciliation accounts simultaneously. Also, transactions can be imported into periods prior to creating reconciliations in the period and they will be added to the reconciliations when they are created. The reconciliations can be deleted and recreated, such as after an update to the profile format, and the imported transactions will remain intact. Transaction importing is a background process, so multiple file imports can be run simultaneously for maximum performance.


Services and Jobs Engine and Background Processes
The SOA Server background processing has been replaced by use of the new internal background processing engine. Long-running procedures such as copying reconciliation profiles to a period, importing profiles, importing tasks, deploying templates, and deleting schedules have been made background jobs carried out by the background tasks engine. An administrator may then continue work in the application while the processes run. For instance, an administrator could initiate a create reconciliations operation in Account Reconciliation Manager and switch over to the Close Manager to initiate a deploy template operation and then perform other tasks while the processes execute.


SQL Server Deadlock Prevention and Recovery
Because customers with larger implementations using the SQL Server database engine have had issues with concurrent writeback operations, measures have been added to reduce contention during reconciliation updates and, in particular, transaction save operations. The operations also now catch deadlock conditions should they arise and present a user-friendly message, allowing them to re-execute the save operation.


Enhancements to Existing Functionality
Auto-submission and auto-approval rules are now executed on reconciliations that have been reopened as the result of data load operations.
Changes made by set attribute rules are now logged in profile history.
Import processes now allow the user to specify a date format that matches the import file's date columns to better accommodate different locales.
User selection dialogs now include user account names along with the user names to facilitate user searches in large organizations where multiple users share the same first and last names.


Performance and Scalability Enhancements
Along with removing the SOA Server and its inherent performance and scalability issues, the FCM development team has identified and addressed costly procedures to increase the product's performance and scalability. Most obvious to end users will be a shorter application startup time and faster performance of the reconciliation actions and task actions dialogs. For most customers, database server utilization is the most critical limiting factor for performance and scalability; in update 200, the number of queries issued during normal operation has been cut roughly in half, which reduces the load on the database engine while also making better use of the JDBC query statement cache. The result is a more responsive user interface under normal user load and a dramatic improvement when concurrent utilization is high.
The performance of the create reconciliations process has been improved. Most significant, with the removal of SOA and the optimization of processing, Close Manager operations such as deploy task template and the setting of tasks to the open status are many times faster. Profile import, transaction import, task import, and schedule and template deletion are also significantly faster in update 200.
You Might Also Be Interested In...
Did you know that you can use FCM's usage metrics to identify and remove recurring bottlenecks — freeing up work days for high-value activities? Download the white paper to learn more.