Account Reconciliation Cloud Service (ARCS), the most recent addition to Oracle's suite of EPM cloud products, is now available! Boasting the sophisticated functionality of its on-premises counterpart, Oracle Account Reconciliation Manager (ARM), ARCS adds in the advantages of the cloud — dramatically reducing the time and cost of deployment and administration.
ARCS is a great option for many reasons:
Low monthly per user license cost
Minimal hardware investment for a hosted solution
Minimal client IT resource involvement
Oracle application support
ARCS looks and functions like the 11.1.2.4 version of ARM; however, there are a few noticeable differences.
Academy
Academy resides within the ARCS application and is the central nerve center for end user training. Clients can provide application training to new employees without the headache of generating in-house supplemental documentation. The academy offers a more expansive video library than what is currently provided to ARM subscribers.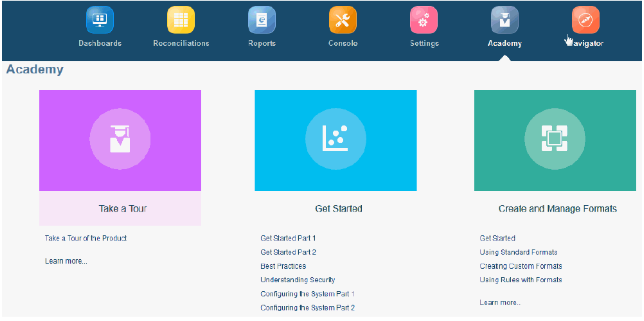 Reconciliation Formats
Reconciliation formats determine the method of the reconciliation and the information that the preparer must provide. Custom attributes, certification questions, and rules are applied to reconciliation to drive standardization for all associated general ledger accounts. For example, fixed asset reconciliation profiles are associated to fixed asset reconciliation formats. Preparers reconciling fixed asset format associated accounts are required to input the same information as other fixed asset reconciliations.
ARCS provides pre-formatted templates that can be used or modified to help drive standardization and enforce company accounting policy.


Data Loads
The biggest question for most clients and consultants is how data is loaded in ARCS. The current release of ARCS requires the use of a pre-mapped data load file. The functionality of the data load is similar to the transactional data load feature available in 11.1.2.4.101 ARM.
First-time adopters to ARM and ARCS should be cognizant of naming conventions for reconciliation profile ID. Due to the method of data load in ARCS, the sensitivity is much greater. With that in mind, you will want to design your application (i.e. profile naming convention) in such a way that allows little to no manipulation of your data input file in order to get the data to load.
The data load provisioning is available to service administrators, power users, and users in ARCS.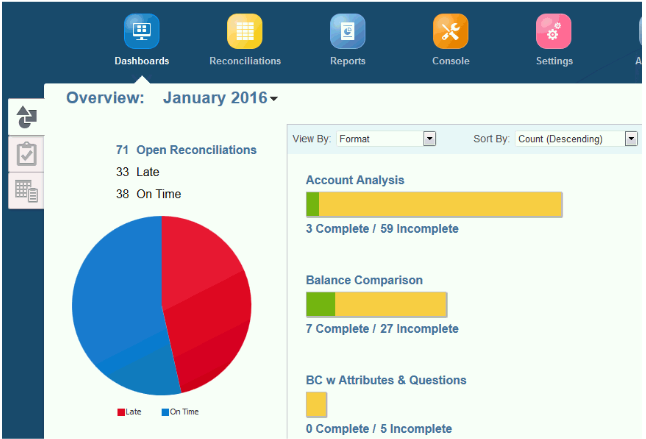 ARM is Part of Financial Close Management
It's important to note that a license for the ARM on-premises solution comes with the two additional modules in Financial Close Management (FCM), whereas the monthly user subscription for ARCS provides access only to the reconciliation management tool. ARCS subscribers will miss out on the functionality provided by the FCM suite's Financial Close Manager and Supplemental Data Manager modules.


Summary: Major Differences
| | | |
| --- | --- | --- |
| | ARCS Cloud Application | ARM On-Premises Application |
| Training | Academy provides expansive library for end user training | Academy is not available at this time |
| Data Loads | Pre-mapped transactions similar to 11.1.2.4.101 feature update | FDMEE and pre-mapped transactions |
| Reports | Standardized reports | Standardized and customizable reports |
| Dashboard | Pre-built dashboard | Configurable dashboards |

Not sure which option is a better fit for your organization? Take a quick tour of ARCS in this four-minute demo.