"But DRM doesn't do that… does it?" This is a question our consultants hear regularly. Because people are often surprised by the answers to their Oracle Data Relationship Management (DRM) questions, we've set out to separate fact from fiction and help organizations make informed decisions.
In this first post of the series, we'll focus on myths that keep companies from getting started with DRM and investing in a high-ROI solution — myths around DRM's use cases, costs, and projects.
So, what are the myths? And, more importantly, what are the facts?
Myth 1: DRM only supports finance
Because DRM is often integrated with the Oracle Hyperion suite of EPM applications, many associate it with the office of finance. However, the application was built to be domain agnostic — meaning it supports any and every area of the enterprise. DRM is configured based on your organization's entities and attributes, whether those are accounts, products, sales channels, vendors, and so on.
Unlike data management products that target specific departments, DRM has the flexibility to effectively support multiple use cases across a company. For example, clients today use it for managing sales territories, complex product hierarchies, and regulatory codes. Organizations that implement DRM typically purchase it to solve metadata management issues in one part of the business but expand its scope after realizing the product's capabilities.
The best way to get immediate ROI is to take a phased approach: prioritize the most pressing need for metadata management, deploy DRM in that business area, and then add more use cases in subsequent phases.


Myth 2: DRM won't help me with my current priorities (M&A, ERP projects, etc.)
DRM can help accelerate any business transformation, from reorganizations to ERP upgrades to implementing new general ledgers. Regardless of the type of transformation, the basic process is the same: data must be compared, blended, validated, delegated, and remediated. When these projects are done using spreadsheets, it's slow and painful to make progress and maintain accuracy. Only one person can open a spreadsheet at a time to work on large hierarchy structures — and there's no audit trail.
Using an ERP upgrade as an example, DRM allows you to make changes to your general ledger during the month, ensure that the information is valid, approve it, and then release it to a different system.
Below are a few examples of transformation projects that DRM can support.

Myth 3: DRM is too expensive
When considering the cost of DRM, take into account the cost of poor data quality and resulting inefficiencies. Take a look at maturity models and determine where your organization is versus an acceptable level of data quality to trust your data.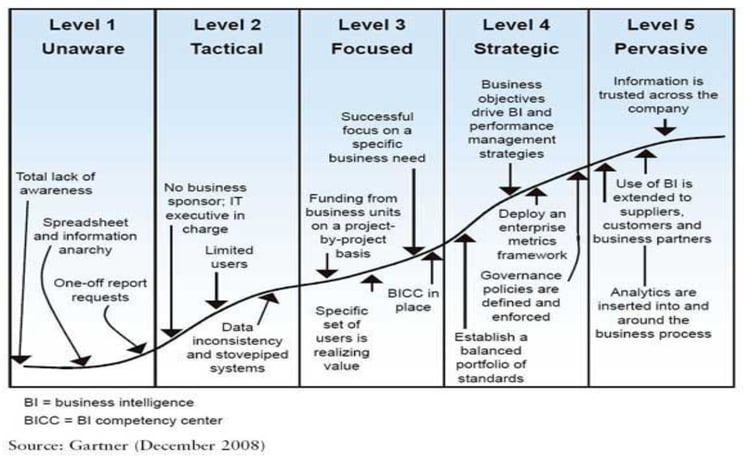 Also, don't be deterred by DRM's price tag — you have options. For example, Oracle offers user license agreements, allowing you to start small and pay as you gain more users. Get more bang for your buck with the DRM suite, which includes data governance modules, all the DRM features, and a new set of analytics that help with managing workflow.
Check out Implementing DRM on a Budget for lessons learned from a major energy company headquartered in Houston, Texas.


Myth 4: DRM projects take too long
Tying in to the last myth, many believe that DRM is expensive because of the amount of time it takes to implement the application. Organizations usually believe this because they are trying to do too much at one time instead of taking a phased approach.
As we discussed with the first myth, you'll get the most out of DRM if you start with one department instead of the whole organization. Start with the area with the highest need to ensure a great ROI.
Though implementations might take 4-5 months, you won't have to wait that long to see a return on your DRM investment. Once you start putting your structures into the solution, you'll gain visibility into the inconsistencies with your data from the first day of the implementation.
Want more details on DRM's uses, costs, and project timeframes? Watch the webinar replay!