Another ODTUG Kaleidoscope conference has wrapped up. If you didn't attend or missed a few sessions — don't worry, you haven't completely missed out. This blog post will recap US-Analytics' part in the 5-day event that featured over 300 sessions and more BI and EPM presentations than any other conference.
Oracle ACE Associate Brian Marshall's presentations will walk you through best practices in implementing PBCS and will provide you with a set of real-world examples into the Planning repository.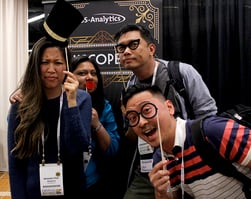 US-Analytics HFM expert Keith Berry will show you how the Equity Pickup Module can help you solve unique challenges posed by guarantor/non-guarantor financial statements. In his presentation "Data-driven Rules in HFM," you'll see how HFM processes data, why data-driven rules make sense, and see some practical examples of those rules at work.
Take a glance at US-Analytics' photo booth and our DRM expert Al Moreno turned black jack dealer. Lastly, check out some photos from BI Community Night where Kscope attendees joined us to unwind with "Warrior Trivia."
Download the Kscope16 presentations: Planning, PBCS, and HFM
PBCS Is Still Hyperion Planning
Brian Marshall, Planning Practice Lead
The Planning Repository Revisited: Beyond the Basics
Brian Marshall, Planning Practice Lead
Guarantor Non-Guarantor Financial Statements with the HFM Equity Pickup Model

Keith Berry, HFM Practice Manager
Keith Berry, HFM Practice Manager
Photos from US-Analytics' Booth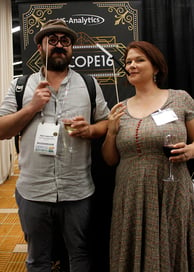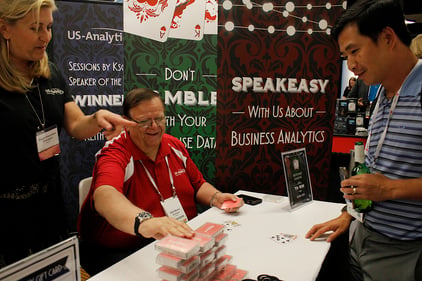 "Warrior Trivia" at BI Community Night
If you didn't make it this year, be sure to join us next year for "Warrior Trivia" where you can unwind, dress-up and show off your pop culture knowledge.